Silas Ravensdale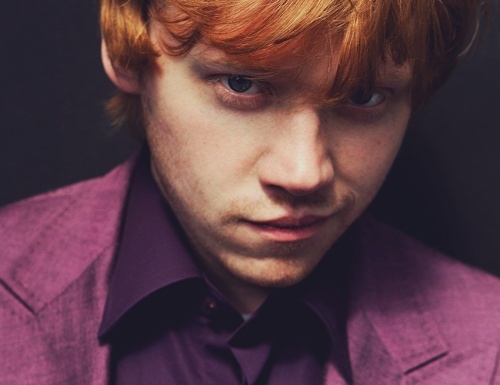 Age/birthday:
March 10th, 1992. He's eighteen.
Gender:
He's obviously male, unless you need inappropriate evidence to confirm it.
Years in camp:
This is his first returning year back to camp, so this is his second year. He took a couple of years off. So his came at 15, took off somewhere when he was 16 and 17, and now he's back at 18.
Year Around or Summer:
He will be a year around camper.
Brief History:
Silas grew up in Bristol, England. He was supposed to go to that one fancy wizarding school, but he didn't like their teaching methods. And he didn't want to be in a school that felt like he was being watched every single damn second. When he found out about Camp Point and he saw all the friendships and the fun that the camp was having, he didn't take two seconds to consider saying no. Silas has had a particularly interesting childhood and time of adolescence. He comes from a big family that sort of look just like him. He has a very caring and strict mother that he can't seem to get rid of. His dad is a mortal, but his mom is a witch. He was very fond of her dad. He was the only one that kept him grounded in the wizarding world. But his father died in a plane crash on his way to see Silas in camp. He was originally a summer camper, but due to the plane crash he could face himself to go back home without his dad being there. During is sixteenth and seventeenth year, he was roaming America. His first goal was to try and find himself. But a couple months into his little road trip, he had a new goal. He wanted to try to bring his dad back using his wizard powers. He thought taking as many lives from others, he could gather them up and make a new life for his dad. He killed so many people. Kids, babies, adults, teenagers. About 77 to be exact. It was that last person he killed that made him realize that he was never coming back. Without telling his mom or anyone else in his family, he decided to go back to Camp Point to muster up some good memories and to forget all of the horrible people that he murdered.
Special Power:
Silas is a wizard. Wizard is a term for humans who are born with the ability to use and manipulate magic. This ability is an inherited trait usually passed from parent to child. There are three different ways magic is inherited to a child. Pure-blood, Half-blood, and Human-born. [[I know it's really Muggle, but I don't want it to be too much like Harry Potter and I don't own it.]] Pure-blood is when a child is born from two wizarding parents. A half-blood is when one parent is a wizard/witch and the other is a mortal. Human-born is when they learn magic but doesn't come from a wizarding family.
Type of Magic:
Silas wants to study Legilimency. Legilimency is when people can tune into other people's minds. This is basically just like telepathy, but in a more fancy way. And with a wand.
Physical appearance:
Silas's most charming part of his appearance his ginger red hair. His red hair is shaggy curling just below the bottom of his ears. The color of his hair is fiery orange that just pops out at you and you can't look away from it. The first thing you see when you turn around to look at him, is his hair. There's no turning away from it. The second thing you notice when you see Silas is his crystalic, icy, piercing blue eyes. At first when you look at them, it feels like they're undressing you. You feel wanted but unsafe. You feel protected but violated. When you look at them for a little bit longer, you see darkness and pain. You see his hurtful memories that can never be taken back. Then, after you try to shake the melancholy out of your emotion, you see his eyes feel caring and warm. When Silas gets angry, his eyes turn a bloody red that makes you feel like you're dying. He has fairly pale skin that could blend in with the moon. His skins is rough, full of scars and bruises. One for every murder. One that affects him the most is the 11 inch long on across his back. It's thick and smooth, but it occasionally hurts from time to time. That scar was from his first murder, one when he killed an eight year old that was pissing him off on the playground. The most visible are the inch long scar right above the corner of his left eye. The other is on the side of his neck. It's not long, but it's thick and deep. His wardrobe consists of neutral colored tees and a plaid shirt to go over it, with baggy jeans. He lately rarely smiles, but when he does it's a sarcastic grin or a pissed off smirk. He has pearly white teeth. He's not really lanky, but he's not too built. He's the perfect body size to cover you and make you feel comfortable. He's not too muscley but he has a good-toned body. He has thin pale pink lips. He speaks in a not so heavy British accent.
Personality:
Silas used to the most carefree person you could ever know. He was slightly immature and he just had this playful manner to him that could make you feel better. He was childish, but was responsible and respectful. You could forget every single wrong thing in the world. He could make you laugh easily and smile. Ever since his father died and his horrible rampage, he turned dark and well, I guess you can say evil. He's rude and disrespectful. He's awfully sarcastic and impolite. He tends to talk back to people and close people off. He's pessimistic and thinks of nothing of the world. He'll shut you out and pretend that you aren't there. But deep down inside, he just needs a hug, someone who can remind him of what life really is again. Besides all the negativity, he's very protective, but also very loving.
Pets:
He killed his pet rat, named Ronkie.
Weapons:
His wand that he got when he was eleven. It's about ten inches long and it's scraggly and wood-y. It's mahogany with a grey hilt.